7 apps to keep your small business organized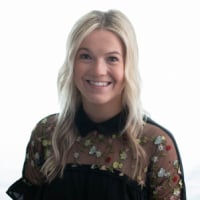 Between accounting, invoicing, marketing, and managing yourself and (if you have them) employees, it's easy for your small business to take over your life. Luckily, there's an app for that. Here are a few useful online tools to help you stay organized and save time.
Finance and accounting tools.
QuickBooks: QuickBooks accounting software lets you track income and expenses, download transactions, and create and send invoices. If you're willing to pay for a more expensive plan, it can also help you manage and pay bills, track employee hours, send purchase orders, track inventory, prepare 1099s, manage budgets, and more.
Expensify: Expensify automates the entire receipt and expense management process for you. All you have to do is link your credit card to the app to place charges directly on an expense report, or take a picture of a receipt and Expensify will automatically fill out and submit an expense report for you. It also integrates with most accounting software and allows you to customize expense policy rules for your employees.
InDinero: InDinero is a combination of accounting software, bookkeeping and tax services specifically designed for small businesses. The accounting software allows you to manage your day-to-day finances and understand your company's financial health, while a full team of accounting, tax, and business experts work directly with you to provide advice.
FreshBooks: FreshBooks is an invoicing and accounting system created specifically for small businesses. You can create professional looking invoices, track business expenses, collaborate with employees, accept credit card payments and get financial reports whenever you need them.
Project management platforms.
Asana: This organizational tool is an easy way for teams to track projects and tasks, share info, give updates, send files and more. It's one central place where you can see where you can stay on top of what's important.
Easy to use marketing tools.
MailChimp: MailChimp is a marketing automation platform, which is fancy speak for "tool that makes it easy to create professional email campaigns." You can target customers based on behavior, preference, and previous sales and get in-depth reporting on how emails are performing. Best of all, the email templates are pretty easy to use and have flexible designs to suit your needs.
HootSuite: Social media is a great tool for marketing, but with so many different sites to post on, it can be a pain to manage. HootSuite allows you to manage everything in one place, schedule your posts so you don't have to be hanging over your twitter 24/7, get reports that show your campaign's results, follow key conversations and collaborate with other people on your social team.
What are your favorite business apps? Share in the comments!