3 tips for female business owners: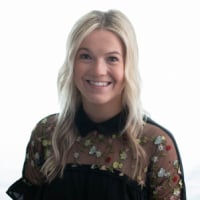 1. Know your worth.
"Don't undersell yourself. People won't always pick the cheapest quote. Help people see your worth." - Meghan Aro
Negotiating price isn't easy. Make sure you do the math on your value and costs — and scope out what your competition charges. If you need to research market prices, Thumbtack has cost estimate pages for hundreds of services, like photography, wedding planning, and life coaching, which are based on millions of real professional quotes to customers.
Of course, if you're new and need to build up reviews, you should take on smaller jobs or offer discounts. Then ramp up your prices as you build your business. But if you've been in the game for awhile, you could play it safe with average prices — but why play it safe? Customers hire pros who deliver the best value and experience. So think about what makes you stand out from the crowd. Build up your profile to show you're the kind of pro who genuinely cares about their work.
2. It's ok to be persistent.
"People can be forgetful, so follow up with your job requests after a day or two. Remind them you still want to work with them and do your best to meet in person." - Meghan Aro
Let's say a customer contacts you. They have a couple of questions. You answer quickly — and then you don't hear anything back. Should you follow up? Maybe they won't like it if you send them another message. Maybe they're busy and another message will just annoy them. Maybe —
No. Stop. Your customer may just need a nudge. Follow up. Keep your message polite and quick to show that you're respectful of their time.
3. Know your limits.
"Once I became more conscious of my personal limit, I was able to create a schedule that allowed me to be truly present, energetic, and the best coach I could be every session." - Kaitlyn Noble
If business is booming, you might be tempted to do it all. But if you go too hard, you might overbook your schedule — or overwork yourself. Know your travel, time and energy limits, especially if you have regular sessions with your customers. Remember: it's ok to say no to jobs.
Do you have some good tips of your own? Share them in the comments.