5 small business marketing strategies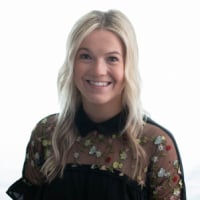 Marketing is key to building a brand and finding customers — but with so many marketing channels out there, it can be difficult for small business owners to know which to choose. Here's where to start.
1. Pick a business name that's descriptive and memorable. Your business name is generally the first thing your customer knows about you — so you want it to reflect your brand. Beyond being memorable, the name you choose should also be memorable, easy to spell/pronounce, and most important: available.
2. Create a business website. Think of your website as an online storefront. It's where customers go to learn more about what you do, see samples of your work, look at pricing, and read helpful content. Having a website boosts your business's professional appearance and helps you score some free publicity (the same is true of your Thumbtack profile too, by the way). To drive traffic to your website, list it on your social media sites and your business card.
3. Build an email list. Before you start spending your time and money sending marketing emails, build a list of people you would want to read them. There are tools that allow you to easily collect emails on your website and affordable email marketing services, like MailChimp, that will help you create and send emails. And make sure to include your business email on everything you send.
4. Create content that people want to engage with. Crafting content takes time, but it's also an excellent way to drive traffic to your website, establish yourself as something of an expert, and build trust with current and potential customers. The first step is to figure out what type of content you're going to create and how you're going to make it. Do some research to find out what kind of content your customers want and go from there.
 5. Network, network, network. You are your company's best spokesperson. Networking face-to-face at a small business conference, tradeshow, or other networking event gives you a chance to pitch your service, build your credibility, make connections and learn more about your market/industry. And don't forget about the Thumbtack Pro Community, a space for you to share tips and get advice from pros like you.
Comments