Top Pro Celebration July 2021 - Pro-led workshops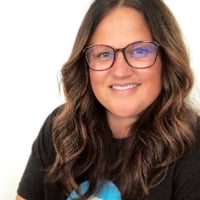 DustiO
Administrator
Posts: 715
Tomorrow our July 2021 Top Pros will be able to join for our first-ever pro-led workshops. We've hired pros to teach hour long learning sessions in their area of expertise, and we can't wait to see how it goes.
Pros will be learning about home organization, mixology, nutrition, fitness, or yoga. (One session will even be led by a Community Leader - @perrysto - he'll be showing pros how to whip up some fun summer cocktails).
Comment here if you're planning to join. What are you most excited about? Learning something new? Seeing and chatting with other Top Pros? Networking? And what class did you sign up to attend?
If you aren't able to join, or you're not a Top Pro this time - is this something you'd like to see us do in the Community? Would you join similar workshops, and what topics would interest you?
Let us know in the comments!
Comments