Tips & tricks from successful Thumbtack pros.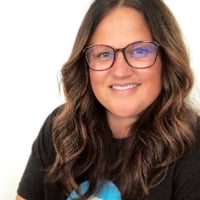 DustiO
Administrator
Posts: 1,387
As some of you know, before joining the Thumbtack team I was a business owner for over a decade (I had a wedding cake & confection company) and much of that time was spent as a Top Pro on Thumbtack.
I supported my young family during years when my partner was unable to work due to illness and through many other ups and downs. So, I feel deeply all of the struggles and successes that you all share here. I wanted to start a thread to help spread some of your tips for success, or your most important learnings as a business owner on Thumbtack. Here are some of mine:
Value your time and expertise — don't be afraid to charge the prices that you feel your time is worth. Remember that you have talents and expertise that not everyone possesses!
Not every customer is the right fit — sometimes we get a bad vibe or just feel the customer would be difficult, and it's ok to decide not to do the job. Setting boundaries is important.
Always remain positive and professional — even if you don't win the job (or decide it isn't a good fit), keep the conversation professional and leave the customer with a positive note. You never know if they might come back, or may refer you to a friend or family member.
Don't be afraid to pivot — sometimes things don't go the way we thought, and that's ok! Don't be afraid to change course, try new things, and branch out.
Showcase your work — pictures, pictures, pictures! Customers want to see pictures of your work.
Ask for reviews — don't be shy when it comes to asking for reviews. Be sure to send your review link to past customers (you can have up to 10 reviews from outside Thumbtack), ask for reviews immediately after completing the job, and set up a review request reminder through the Thumbtack app.
Respond to reviews — speaking of reviews, be sure to respond to reviews on your Thumbtack profile. This allows customers to see the way you interact with your clients. Especially be sure to respond to negative reviews (in a professional manner).
Lean into your strengths — instead of trying to make your weak spots stronger, lean into your strong areas. For example, I am strong at building relationships, but terrible at analytics. I spent the longest time trying to be a "numbers" person, because I thought that's what a business owner needed to do. I learned that it was a losing battle. Instead, I decided to focus on what I was naturally good at - building relationships, building trust with clients, and ensuring they had a good experience and that grew my business more than anything.
I'm tagging in our Thumbtack Pro Advisors to see if they'll add their tips for success, and would invite everyone in the Community to drop your own tips, or your questions for our more seasoned pros in the comments. @Alex_Tsymbal @Amery @ShaquealThomas @busyb @BrittneyNicole160 @keddingfield and some of our other seasoned pros from the Community @AR2i @Theresa @PomeranzLaw @Mage @Matt @soonerkimmy @Lemargriffinfilms @Stat
Comments