Thumbtack Giveback — Pros who are good at giving back.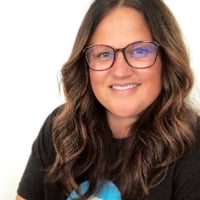 DustiO
Administrator
Posts: 1,387
In the spirit of our Thumbtack Giveback event, we wanted to highlight some pros from our Community who are good at giving back — to their local communities and to their fellow Thumbtack pros.
@busyb Beth Blacker, a Thumbtack Top Pro and Pro Advisor shares, "I was raised to believe that when you give in life you get back, so I never hesitate to find a way to offer my services for free or at a significant discount when someone needs it."
"I'm engaged in a lot of different nonprofits and organizations that focus on helping anyone struggling financially, physically or mentally. I help people learn to let go of things and set them up with sustainable solutions to better manage the contents of their homes. I spend countless hours coaching clients so that they ultimately feel better about their surroundings and therefore dramatically improve their quality of life."
"On December 30, 2021, the Boulder, CO area experienced a massive fire that destroyed 1,100 homes and displaced 40,000 people. I immediately jumped into action to help. When I went to buy dozens of pillows for fire victims, the person behind me offered to pay for everything. You never know what the ripple effect will be when you reach out a helping hand."
"If and when I might need my community to help me in a crisis, I choose to believe good karma will come back in my favor."
We are inspired every day by the amazing things that the pros in this community do. If you have a story to share about how you give back or someone you know who gives back, please comment below, or send us a DM (@DustiO). And, don't forget to nominate a nonprofit to receive a grant from Thumbtack this holiday season (nominations due by midnight tonight, November 20, 2023).
Comments