What is Thumbtack Pro Rewards, and how does it work?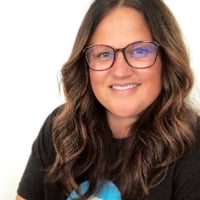 DustiO
Administrator
Posts: 1,208
Thumbtack Pro Rewards is here - to recognize and celebrate YOU! You provide a great experience for your customers and we want you to know your effort doesn't go unnoticed – we see you.
Thumbtack Pro Rewards is made up of three tiers - Silver, Gold, and Platinum. Not only do these tiers recognize your consistently great service, but they also come with rewards! Here are some of the rewards you can receive - as you reach higher tiers you'll unlock new rewards.  
Silver rewards include things like Thumbtack swag, and exclusive success workshops.
Gold rewards include things like priority chat and email support, eligibility for our pro partnership committee, and marketing workshops.
Platinum rewards include things like a Top Pro badge and the chance to be featured in Thumbtack marketing materials.
You qualify for rewards by earning points as you accept jobs and respond to new leads. And by continuing to offer excellent customer service on Thumbtack. 
☑Complete your profile: This includes adding at least 1 photo to your profile. 
☑Maintain a high star rating: 4.5 for Silver, 4.6 for Gold, and 4.7 for Platinum.
☑Complete a background check. 
☑Respond to customers quickly:  Your response rate shows the percentage of leads you respond to within 1 hour (between 8 am-8 pm local time). No requirement for Silver, 65% response rate for Gold, 75% response rate for Platinum.
☑Earn points: You earn 100 points for every lead you respond to at least once after the customer messages you, and double points for every booking completed through Thumbtack, including Instant Booking or Instant Consultation. 300 points for Silver, 1,200 points for Gold, and 2,400 points for Platinum. 
☑Qualifying periods: There are four qualifying periods per year - December through February, March through May, June through August, and September through November.
Check your rewards status here in your Thumbtack profile. For more details, check out this article in our Help Center. Thumbtack Pro Rewards was developed with pros like you, and it will evolve as we move forward, with your feedback. Comment below with your thoughts and questions and tell us what you're most excited about.
Comments