Meet Adriana.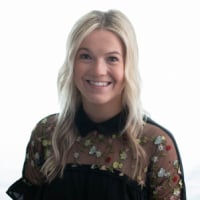 Meet Florida chef Adriana, and hear what she thinks about being an entrepreneur.
What's your favorite thing about what you do?
The best part of what I do is meeting new people all the time, being creative in every event that I have and doing my best to satisfy the guest.
How has Thumbtack helped grow your business?
Thumbtack as a platform has been key to my business, because it is very easy to use and people trust it. And thanks to Thumbtack, I work for a private family during the week.
What does it mean to you to be a business owner?
To be honest it is a rollercoaster. The first step is always the hard one. You have to believe in yourself and when you have a new client, take care of everything, be nice, punctual and work very clean and organized.
What's one piece of advice you'd give a new business owner who is just starting out?
Try to answer as soon as possible, people like that - and be flexible. All the clients are different and always try to look for alternatives.
What are your thoughts on achieving Gold Thumbtack Pro Rewards status?
Obviously it feels great. But without happy clients that is impossible.
Adriana is a pro with Gold status - check your Thumbtack Pro Rewards progress here to see what rewards you've unlocked. And, comment below to introduce yourself to Adriana and add your thoughts on being an entrepreneur.