Help - I cannot get support to reply to my emails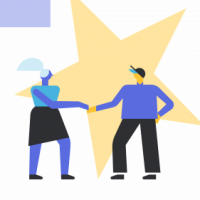 I've been on the app for around 2yrs. I made it my full time job last fall & I worked hard & made Platinum rewards by the 3rd week in Jan. The problem is I cannot access any links on the rewards pages, gold & platinum.
The "learn more" link doesn't even work, so I don't know what I'm supposed to get even. I'm in desperate need of work, I've had almost nothing for Jan. Feb is looking the same.
Dec was great & March is booked solid, but I need to be good enough to have work year round. I worked to get Platinum, because I thought the Concierge would help, but I can't get one because the link doesn't work. The only link that works on either page, is see "my progress."
I've emailed support from the app multiple times, no response. I got on the Fri marketing call last week, that I only knew about because of emails, and asked for help. A TT rep from the call emailed me, but when I responded with my issue, she didn't answer either.
I dont know where else to turn. WILL SOMEONE PLS call or text me so I can get this problem fixed?
Thanks,
Laurie
Comments