Valentine's Day: Love What You Do.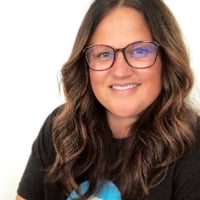 DustiO
Administrator
Posts: 715
In honor of this day celebrating love, we asked pros in our Community to share what they love about being an entrepreneur, and here's what they had to say:
"I love the process! As an entrepreneur there are a lot of things that will go wrong, that's just the truth. If you truly embrace that there is a process for everything, good and bad then you will be ok." - @Lemargriffinfilms
"I fell in love with Spanish in high school.  So, in college I majored in Spanish having no clue as to how to use it when I graduated.  Looking for a job after graduation, I came across this book, What Color is Your Parachute?  It's premise was simply, "do what you love and the money will follow".  Fast forward to present day and after many forked roads well-traveled, I am now doing what I love as an astrologer.  And guess what?  I am also using Spanish in my work!" - @Elle__38
"As a photographer, I "love" that my clients trust me implicitly. And what I mean by that is, they know that in hiring me, I'm going to come in and capture their beautiful and raw moments, whether that be tears during a first look or emotions of shock and a bit of fear during a surprise proposal. That trust level is undeniably a critical aspect of what I do and why I love what I do. Inspiring and touching people daily is just one element of my role as a wedding photographer." - @Danielle_Penn
"The beauty of starting a business is that you call the shots. You decide. On everything. The list of decisions can be daunting, but if you have patience, the process is most-rewarding." - @PomeranzLaw
"Even on my worst day as an entrepreneur, I wouldn't trade it for the best day doing something I didn't enjoy…I love this life I chose." - @perrysto
"What I love is the adventure.  Every day brings new challenges." - Mic Mell
"I love being able to control the impact of a client's "once-in-a-lifetime" event and select who and what clients I deal with. I also love the concept of being able to create the time and initiative to give back with charities. Accepting outside the box opportunities that equate to cool life experiences and not necessarily pure business growth as in my cooking show." - @Chefjjens
"I love getting the opportunity to work with such a diverse range of clients... I wanted to make professional interior design less intimidating, to make great design approachable and more affordable, and I'm so happy to have had so many client's tell me I've done that for them in one way or another! I also love that Thumbtack has developed a platform for such a diverse group of people who come here with that in mind! It's been an amazing few months so far, and I look forward to what's to come!" - @SimplyStated
Share your thoughts below, or share them here in our February contest for a chance to win some Thumbtack swag!