Partnership with Jobber!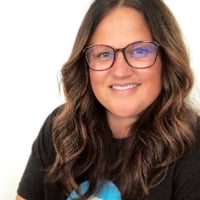 DustiO
Administrator
Posts: 527
Last rewards period, our Pro Partnership Committee* shared that partnerships and integrations are essential — and can help pros save time and close more leads. 
Last month we announced the launch of our partnership with Jobber. When you enable this integration, all your Thumbtack leads will be automatically sent to the Jobber platform, helping you manage leads seamlessly and track jobs from start to finish.
When asked about what has helped him find success on Thumbtack David, a moving professional shared, "One thing that has really helped is the integration with Jobber. That has really been a key moment. Before we didn't have a system – with Jobber it makes everything so easy and professional. Before Jobber I was using other systems that didn't integrate with Thumbtack and it was such a pain. Especially with the number of leads that were coming in – we were losing track, not able to follow up as easily with people, and losing out on jobs."
It's thanks to feedback from pros like you that we're able to explore new integrations and improve your Thumbtack experience. You can click here to learn more about the integration between Thumbtack and Jobber.
*Check your rewards status - if you're a pro with Gold or Platinum status watch for an email with more info about the Pro Partnership Committee. If you're not quite there, check your progress and see what you need to do to qualify.