Meet Thumbtack's Pro Partnership Committee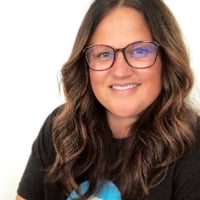 DustiO
Administrator
Posts: 1,208
We believe that collaborating with our pros will help to shape the future of Thumbtack.  In fact, that's why earlier this year, we partnered with some of our best pros to kickstart this Community - a space designed to facilitate collaboration between pros, as well as pros and Thumbtack employees.
It's also why, as part of our June beta launch of Thumbtack Pro Rewards, we invited pros with Gold and Platinum* status to join the new Pro Partnership Committee, a group of  professionals who will participate in quarterly surveys and roundtable discussions to contribute to the future of Thumbtack's product roadmap and help us build the best possible experience for pros. 
In the spirit of keeping the "building together" momentum going, we wanted to share some of what we heard from pros like you - and continue the discussion here.
While we will always use the Partnership Committee to help us keep our fingers on the pulse of how the overall Thumbtack platform is working for pros, during the Summer Pro Rewards period (June - August) we were focused on speaking with pros about what tools they were using to help them manage their business more efficiently - and what tools or partnerships we should be focused on to improve your experience with Thumbtack.
Here's what we learned:
The majority of pros on Thumbtack do not use any kind of CRM
The majority of pros don't use any kind of project management software
Nearly half of Thumbtack pros don't use any kind of accounting software
In addition to these insights from  the Partnership Committee, we also heard from pros like @Eric, who inquired in the Community about CRM integrations like Jobber and Brent R. who voiced a desire for customers to be able to pay pros directly through Thumbtack.
These insights have reinforced a hypothesis we have that Thumbtack may be able to help pros save time and work more efficiently by investing in software integrations to make managing leads, scheduling appointments, tracking expenses etc., more seamless.  
What do you think?  Are there integrations or tools you would like to see us focus on? Comment below and let us know. 
*Check your rewards status - if you're a pro with Gold or Platinum status watch for an email with more info about the Pro Partnership Committee. If you're not quite there, check your progress and see what you need to do to qualify.
Comments