Introducing Front Desk.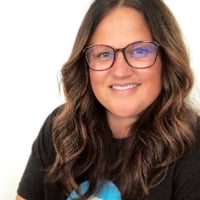 DustiO
Administrator
Posts: 1,228
Our pros with Gold or Platinum Pro Rewards status, are part of a select group that can participate in our Pro Partnership Committee. Last rewards period, they told us that answering potential customers quickly — even when you're on the job — is essential.
That's why we're excited to announce the launch of Front Desk. It's a new service that saves you time and money by writing back to your new and existing Thumbtack customers around the clock: days, evenings, even weekends. On average, the Front Desk team responds to customers in under 2 minutes and pros who use Front Desk see a 20% increase in conversations. 
As a sole operator it's been making my life quite a bit easier and less stressful not having to respond to the lead right away, especially when out on a job. With the team contacting the customer right away, it's helped me secure the job more often than I previously was.
— Matthew C., plumber and Front Desk user 
It's thanks to feedback from pros like you that we're able to explore new features like Front Desk and improve your Thumbtack experience. Click here to learn more about Front Desk.