Help with leads and opportunities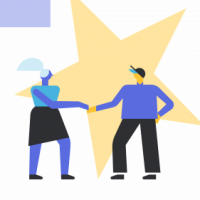 Hi! I'm just starting out, and I've had Zero luck ...
No one has replied my opportunities messages, nor I have received any direct leads ....
I only have 1 review, but I'm starting out, where can I get reviews that are REAL.
If that is the "Only" important metric, does that mean that I need to get friends and family to start "Rating" me ?? I'm sure that is Against the TOS
But How does Thumbtack Expect me to get reviews, If I don't get leads and Jobs
Thank you for your Opinions!
Comments