Suddenly my profile is getting 0 views and 0 leads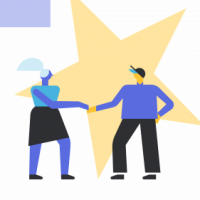 I've gone from getting 400 plus views and multiple leads, to nothing.
Opportunities and leads that went to other pros aren't showing up.
I have two pro thumbtack accounts, for my Makeup Artistry, and my older account is showing leads and opportunities..
I also noticed Thumbtack states I've only been hired twice on my profile, which isn't true, I been hired 10 plus times.
Nothing is showing up. Not even other Pros leads.
Comments