November contest: Tips for success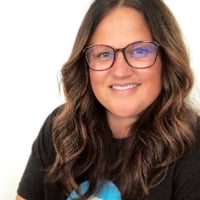 DustiO
Administrator
Posts: 1,208
We recently had our fall Thumbtack Pro Rewards Success Workshop - where we learned some tips for success. We had presentations from Thumbtack team members, as well as advice from Top Pro and Community member @ShaquealThomas. He shared tips and tricks like:
Make sure your preferences are set to work for you
Respond to customers effectively and let them know who you are and why they should hire you
Get good reviews quickly — and deliver the quality of service that earns that 5-star review
Keep moving forward, even when things are tough
In this spirit of sharing advice — we would love to hear your tips and tricks for success on Thumbtack. From how to build a compelling profile, how to get those reviews, to how you track and follow up with leads — and everything in between.
Drop your success tips below for a chance to win a Thumbtack branded Yeti mug, to keep your hot drinks hot as the winter months approach!
Comments