February contest: Love what you do.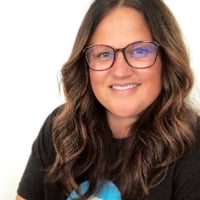 DustiO
Administrator
Posts: 985
❤️Happy February to all of our amazing Community members. One of our main goals in the Community is to create connections for you, to help each other grow your businesses, together.
There is something magical about bringing together entrepreneurs from across the country and across every type of industry — because when you do, what you see is that no matter what anyone does (plumber, painter, photographer), they all have one thing in common — LOVE. You are all out there making your dreams come true, and you do that because you have passion, drive, and love for what you do.
For this month's contest we want to know:
What industry are you in and what do you love about it?
What do you love about being a small business owner?
What one piece of advice would you share with someone just getting started?
Drop your answers below for a chance to win some exclusive Thumbtack swag!
Comments