Problem with pro tracking of my response times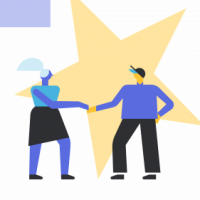 Hi all,
For the last four weeks or so, my response times aren't getting tracked correctly. I'm at platinum and need 75% reply within an hour resonse to maintain it.
In the past that number has taken awhile to adjust and I kept assuming everything would catch up. But not so far and I figured I better talk to someone.
A week ago I texted Support and got a canned response of links that didn't answer my question. Now I can't find the phone number again on Thumbtack! So here I am.
Every time I check Thumbtack, my response number seems to be down a point, now it's at 70%! I usually range from 80 to 90%.
I'v had 5 contacts in this new period. Four got a reply well within an hour, one was just over an hour. In February, when the problem started, I was responding to most within an hour. I am a solo dog walker and pet sitter, so I don't have huge numbers of contacts.
I would like to connect with someone at Thumbtack who can check my metrics and help me get my response time % adjusted.
Thanks!
Mary
Comments