Coming soon - Thumbtack Pro Rewards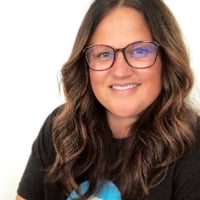 DustiO
Administrator
Posts: 1,067
We're introducing a new rewards program, Thumbtack Pro Rewards.  (Check out this video to learn more.)
When the program launches on September 1st, you'll be automatically enrolled. This program was built together with pros like you, and we're excited for you to be part of it. 
We are continually looking for ways to recognize our pros for their consistently great service. In fact, we're rolling out an entire suite of rewards, including things like:
Thumbtack swag. 
A free gift on your first Thumbtack anniversary to celebrate your commitment.

Expert marketing advice. Get marketing guidance in quarterly workshops led by top industry experts.

Top Pro badge. 
Customers look for this trusted symbol of reliability and top-notch service on your profile. 
And more.
The program is completely new, replacing our old Top Pro program. But don't worry, you can still earn a Top Pro badge by reaching Platinum status. And, if you're a current Top Pro, you'll retain your Top Pro status and badge at least through November.
Come September 1st you won't need to do anything as you will be automatically enrolled. Just be sure to update your app, and you should be able to instantly view your status and rewards. 
Stay tuned in the coming weeks for more posts about how the program works, what rewards you can expect, and how you can qualify. Drop your questions in the comments, too.
Comments