Welcome to our new Community members! (November 2023)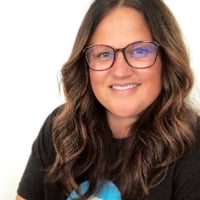 DustiO
Administrator
Posts: 1,387
If you're tagged in this post, you've joined the Community over the past month - and we're so glad you're here. Drop a comment and introduce yourself - post a pic, a link to your Thumbtack profile, tell us about your business - or whatever you want to share. Some of you have already made a lot of amazing contributions in your first month — thank you for sharing your stories and feedback!
Check out the Community Code of Conduct, learn how to navigate the Community, and watch this video to hear from other Thumbtack pros about what "community" means to them, and this video to see some exciting things happening at Thumbtack.
Also, join us for our bi-weekly live (over Zoom) networking events — we call those "CommuniTEA", because we join together to spill the tea, share tips, and talk through common struggles and solutions. Check out those events here (or click on your "events" tab).
Here's to building this Community, together. Can't wait to "meet" you all!
@CristianS @PROHandymanINDY @Cole_D @Toppy @HanifaSrour @AmandaDeCora1900 @jordanrenner95 @CleanClean_LLC @Bryson @Darrin @ramovers @1wluckett @RandyE @Criterion @Kevflores @Gigglys_Photo_Booth @NandJProServices @Lpala026 @Zully_nyc @TopChum @LeonWccnj @Brains @ribeirophk @Daltonslandscaping_1 @Teresa @Taylormademakeup @ChampionofService @HaroCleaning @chimney @matthew__ford @den2dxk @svetek @vcakes130 @Suryo @FreelanceFaye @Asapnotaryteam @SilverLiningCleaning @ancestralent619 @Aleksandr87 @Emilio_Acosta @Trevorbelk @KevinEddingfield @amnhamada @Jthandyman03 @DonahueFT1_ @Peeze16 @Pressure_WashKing @ChrisGreenberg1010 @GetItDoneAssembly @volfram1 @Pro2326 @NCLandscaper @Marco_Apicella @Shields_Care_88 @Denn @JThomasII @Village_Cons23 @Mr_Victor @KLsmith @Eze @DavidExcel71 @AGA_CONS_SER_LLC @maram @London @bestaudioguy @lexigeren @Chuva @Vipcleaninginc@StopUsingThumbtack @PaceCleaning @hamidch @MovingConsultants1 @Sergey @DrewL03 @CasaBella @Ro_harrison1 @SamsCrew6 @phressureh2o @therealrobjonez @CortneyWallFineArt @SierraBluePools @MarquezN @Nguyenjustin @Jumbo @Robb @AMcCarver @JesseDasilva @Zanluxtra @danny_neagle @AAAppliance_repair1 @MrMolina @MarsWarWife @Juan @Simone @auds912 @Greatertulsa918 @Davids302011 @ExoticBonsai408 @HandyAndy_Services1 @Joanna @BestHaulLLC @structuralguy65 @ChuckBTM @Chessi1002 @Mommy123cat @CTVFL @jmilberg @Killak @Bestwayplumbing @Greenclean201423 @Sean82 @Cindyb @Taylor_made23 @Judy @Kickin @buddy @Zack_Tullier @ABurris @walker @EVANS_LAND @staci @theyueli @danieldj83 @Makeoverbysana @MasterInstaller @Adrienne @Kylemorgan27_ @robf @gracecompletepm @DeltaSurveyorsATX @MRM_Services @Smirlex @PeterMartin @johnnienewell @Shay @cccruver37 @NEPM @Eryn @TechExpert @BrittneyNicole160 @adeyr98 @vincent_appliances @jrob911 @Melanie_Union81 @. @.% @luxelady1 @derkie421 @Nerine @Savvyadvert2017 @AtlasHS @ReneeK_63
Comments