Meet the faces behind Thumbtack.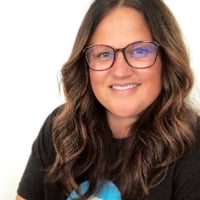 DustiO
Administrator
Posts: 434
After a recent Thumbtack success workshop, community member and Platinum pro @ParuGambhir shared, "All these years we've grown up with TT - it was great to see the people behind the scenes." 
And a Boston area Thumbtack pro told us, "I only used Thumbtack to make money, but once I met the staff and other pros I felt at home, I felt a partnership - it was amazing."
We all feel the same way about you, our amazing Community of pros. There is something remarkable about meeting Thumbtack pros face to face. During my time at Thumbtack I've been able to meet (virtually or in-person) hundreds of pros and hear their inspiring stories. You are the why behind everything I do at Thumbtack.
After hearing these kinds of stories, we thought it would be great to introduce more of the faces behind Thumbtack. Peyton and Ben work on our Brand Experience and Product teams at Thumbtack and both helped bring the Thumbtack Pro Rewards program to life. And Danielle is a Thumbtack pro and Community Leader.
Peyton who leads the Brand Experience team at Thumbtack enjoys traveling and is excited to be getting a puppy later this month! She shares, "The product we are building at Thumbtack has the potential to be such a strong force for good for both our pros and customers.  For pros - our ultimate goal is to to build a product that helps you grow your businesses and realize your professional aspirations.  For customers, so many of the most important memories are forged in the  home or at an event like a wedding or birthday party.  As a brand marketer, working for a company that contributes to such important experiences is really inspiring."
Ben, a Thumbtack Product Manager says, "I love working on a complex marketplace like Thumbtack, where we need to build one product that works for everything from roofers to dog trainers. It gives me a lot of satisfaction to spend lots of time working on a new feature and see it get released and actually start to help more jobs get done via the Thumbtack platform."  Ben lives in Oakland, CA with his wife and dog, and he's been at Thumbtack for about a year and a half. Outside of work he spends a lot of time trail running, kiteboarding, skiing, and mountain biking. 
And, @Danielle_Penn is a photographer from southern California. She says, "I'm glad we can all come together to inspire and learn from each other." And we couldn't agree more. Danielle runs a thriving photography business and is also going to law school, while contributing here as a Community Leader.
Stay tuned for some live events/AMAs in the Community. In the meantime, introduce yourself below - let us know where you are, what you do, and what you hope to accomplish here in the Community.