WINTER CONTEST: Thankful.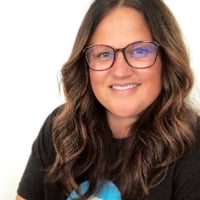 DustiO
Administrator
Posts: 461
What are you thankful for? What inspires you? Or what ways do you choose to give back to your communities? Share your thoughts below for a chance to win some Thumbtack swag!
I am truly thankful for our community of Thumbtack pros. Your stories inspire me every single day. You are my why and the reason I love this job. I feel so lucky to have a job where I feel inspired to do my work and where I feel it has purpose. Having been a Thumbtack pro myself for many years, I understand the hustle and determination it takes to run a business - and the impact that the work we do here can have on the lives of our pros - you all are incredible human beings, thank you.
(Pictured above - dozens of amazing Thumbtack pros!) PS If you have a moment, please take this poll and let us know how we can help you give back to your communities!
Comments