Happy New Year! Tips from your Community Leaders.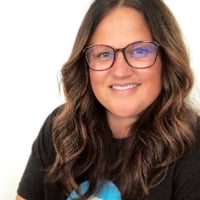 DustiO
Administrator
Posts: 527
Welcome back, everyone! We hope you enjoyed the holidays and are ready to hit the ground running in 2022!
We asked our Community Leaders, and your fellow Thumbtack pros, to share some of their best tips for the new year. And here's what they had to say:
"A super important thing that a lot of people overlook is bookkeeping. Reconcile weekly, monthly, or quarterly at the latest, depending on how much revenue you're doing. But never overlook or put it off. Might seem like a small thing but the amount of right offs and tax deductions you can get is extremely beneficial for doing this, especially for the end of the year." – Filip Matic (@Filip_Matic), a house painter in Wisconsin. Read more about Filip's incredible journey in this article.
"If I had only one piece of advice I could offer to any entrepreneur, I would say invest in yourself. Invest in your dreams, business, contracts, and longevity – because when you take the time to be the best version you can be for yourself, your clients, and the people who work with you, only you and you alone know your self-worth, and that is priceless. Once a person understands their self-worth, no one can tear them down. " – Danielle Penn (@Danielle_Penn), a photographer in California. See Danielle's beautiful work here.
"I think a common place people fail is communication. When talking to the client, you should be clear and concise about the services you offer, when you offer them, where you offer them (chapel charges, mileage fees) and if there is any preparation the client needs to do. This will ensure smooth transactions and happy clients. Happy clients mean more call backs and more referrals and that's the bread and butter." – Anastacio "Stat" Valverde (@Stat), a wedding officiant in New Mexico. Read Stat's inspiring story here.
"I spent much time last year building out my 2021 goals and want to take an inventory before shifting focus to 2022. A concerted effort / focus for the New Year is a great approach for any business. I will review my goals against actual performance. I had done this loosely in prior years so I am excited to actually spend time on it this year." – Jeffrey Pomeranz (@PomeranzLaw), an attorney in Florida. Follow Jeffrey on LinkedIn for more exceptional advice.
"Make your profile as robust as possible. Thumbtack gives you ample questions to be able to explain your process, explain any type of questions about your service, put up pictures, fill out a detailed "About" page, and respond to people's reviews. Make sure your Thumbtack profile is full and looks good – And keep it updated." – Leah Rowan (@BITBLeah), a home organizer in Pennsylvania. You can read more about Leah's success in this article.
"You can lean on the knowledge and experience of other professionals – You don't need to know everything. I've learned so much from other professionals. Don't be afraid to bring your questions to your Community, because every business is different and there isn't one right answer." – Roger Perry-Stovall (@perrysto), a mixologist and artist in Nevada. Hear more tips from Roger in this Community Leader AMA earlier this year and read more about Roger's latest venture here.
Please comment below with questions for our Community Leaders and share your tips for success!
Comments