Managing Leads with Team Members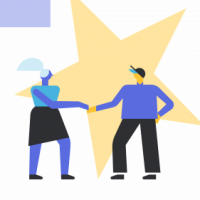 Hello Pros, two questions for all of you.
1) Do you share your account with someone else in order to get help while communicating with leads?
2) If you do, how are you tracking contact touch points (called, left vm, sent estimate, schedule estimate, send invoice, whatever it may be)
Really curious to know how you are handling it because for my business partner and I, its very messy and often results in fall through.
Comments