Welcome to our new Community members! (8/2)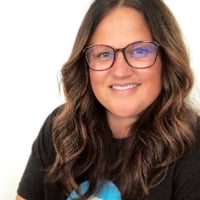 DustiO
Administrator
Posts: 715
If you're tagged in this post, you've joined the Community in the last month - and we're so glad you're here. Drop a comment and introduce yourself - post a pic, a link to your Thumbtack profile, tell us about your business - or whatever you want to share.
Be sure to enter the August contest for the chance to be featured on Thumbtack and to win exclusive Thumbtack swag!
Check out the Community Code of Conduct, learn how to navigate the Community, and watch this video to hear from other Thumbtack pros about what "community" means to them.
Here's to building this Community, together. Can't wait to "meet" you all!
@marketingclarity , @Walters_Electric32 , @jjjohnson081 , @BarghPhoto , @GlaydeMessina , @s1aceyvisuals5 , @Veri_LLC , @Yard_Party_Express1 , @Terri_Morgan_01 , @ervinjason , @Jeff_trucklinemoving , @Swiftjetter , @Xavierugogo , @Suenue45 , @Sommie_ , @Flora2020 , @Kat_TheLandingSpa805 , @Carl , @Ryan1114 , @turgaytekin , @Dabaddest4880 , @sheikspells2022 , @Geravetyan , @opendoors360 , @Allevell , @SAPianos , @Pedro , @LadyBossAffairs , @Strengthpro1 , @sectortwo , @ASharp235 , @pEMp_MaCC_3 , @SLC_drywall1 , @SalM , @Sparky4U , @I_dos_and_up_dos1 , @Emarspro , @Faith , @mentordial , @Matheus , @Notic , @KimKOrganizer , @genibelm_ , @Sshell69 , @erinparsley , @RightTimeRooter2017 , @DRosalea , @Novawater_2022 , @JessyAndJohn , @AgileTeams , @MoonlightMerchandise , @PeixProductionsLLC , @YMassey , @shedoesitall22 , @Triad_Tree_Trimmers , @YallFit , @Pancakesplease , @Asia , @PrimePlumbing22 , @KTV_2022 , @PPRresume , @Bar_Maid1 , @4brothersgds , @AttaRealtor , @Notary4u , @BestWay_Vet , @DrinkToThatATL , @jwatson1158 , @gonzalezluis781 , @Anna , @Nahimarenee , @TillieLee , @kyawmin , @dpedroza65 , @JSandler , @divinedesignsnc , @aDeeperClean , @jasonleek , @annesophie1985 , @Reynolddihandyman , @Fix_Fitness , @Shaun , @JT123 , @Yourestweclean , @prosky716 , @MimiB , @Valmartins , @J_Brown , @FusionEvents , @Bake_Electric , @Daffodilly , @AttorneyBrett , @Renaye76 , @Jermone , @cynthiafalls , @WPSDEV , @Allison11 , @ER_Pest_and_Termite1 , @ido_2022 , @AdminCLE , @chune , @LilithAustynsHC , @Thelockoutexpert , @chazincharge , @ccphotos_5525 , @Bonifufu
Comments