Building together — 2021 Community Recap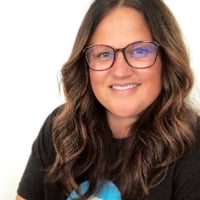 DustiO
Administrator
Posts: 715
As 2021 draws to a close, I can't help but feel a bit emotional about all that we have accomplished, together.
At the beginning of this year we set out to build a brand new Community with the help of our Community Leaders — @perrysto @BITBLeah @CurlyBartender @PomeranzLaw @Danielle_Penn @patrykkg . They took time to meet with our team weekly, provided insights and feedback on the Community structure, functionality and content. They brought our pros' perspectives to the table and helped to build something pretty amazing.
We slowly opened the community in waves to small groups of pros, and in September we launched to all pros.
Our goals were to have more members, more engagement, more opportunities for networking and connecting, and most importantly more pro generated content than in our previous Community. Together with you, we have knocked these goals out of the park.
At the end of 2021 our Community has:
~45,000 members
A wealth of amazing content from pros like you, including:
The topics that have interested you the most are:
You have created 25 networking groups
You've visited the Community nearly 200,000 times and made over 1,000 posts & comments -  and with each visit you have made this a better place
We've seen the rollout of some major programs like Thumbtack Pro Rewards and our Pro Partnership Committee, we've seen pros answering each others' important questions, encouraging each other during difficult times, and sharing in one another's triumphs.
We're proud of the year we've had and we know it couldn't have happened without you. Here's to hoping 2022 brings even more success — to the Community and to you and your businesses.
Keep sharing, keep asking questions, and let's keep building this thing together.
Comment below with your ideas for the Community in 2022.
Comments